5 Casting Directors You Need to Know About
Can you imagine an actor play a role that has already been brought to life by a different actor? Like Chris Hemsworth playing Captain America and Chris Evans holding the hammer Thor is known by and for. Probably not. Maybe not even directors Joe Johnston and Kenneth Branagh. But there's one person behind the films that could: the casting director.
Casting directors have probably seen a lot of actors read through the script for a film they didn't end up taking. Their job description is not known to many, but the role casting directors play is vital to every film. And if you are an actor aspiring to land a role in a production, they're one of the first people you'd want to impress. So to prepare you for what awaits you in the world of acting, here are five casting directors you should be aware of.
5 Famous Casting Directors in Hollywood
Get to know five casting directors who helped make your favorite films the cult classic that they are now.
Sarah Finn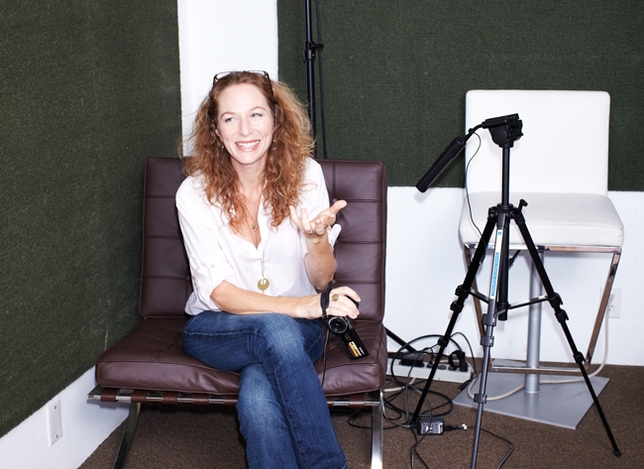 Dubbed the "secret weapon of the Marvel Cinematic Universe," Sarah Halley Finn is the lesser-known yet equally important figure behind the studio's most successful films. She's the woman whom the filmmakers who want only the best in their movies turn to to handle the casting phase.
Sarah Finn started out in theater before she dabbled her feet in the field of casting. Finn's early casting works include Paulie (1998), Mission Impossible: II (2000), The Scorpion King (2002), and The Terminator 3 (2003). Finn is also one of the people behind the success of films like the Oscar Best Picture winner Crash (2004), Kick-Ass (2010), all three Iron Man movies (2008, 2010, 2013), TRON: Legacy (2010), Captain America (2011), Thor (2011), The Avengers (2012), Doctor Strange (2016), the critically acclaimed Three Billboards Outside Ebbing, Missouri (2017), and the now buzzed-about Black Panther (2018).
The variation of the movie genres Finn has worked on proves her versatility, and she isn't afraid to take on challenges. Safe to say, Finn is not only MCU's secret weapon, she is one of the film industry's gems.
Avy Kaufman
Since her first casting work in 1987 for the film Sweet Lorraine, Avy Kaufman has helped shape over 150 film and TV productions. Kaufman is willing to exhaust all resources just to get the best for the films assigned to her. Once, Kaufan spent three months watching audition videos looking for talent that would make Life of Pi perfect. She then traveled to India to meet the actor she believed best fit the part.
Ang Lee isn't the only one who has worked closely with Kaufamn. She handled the casting for Steven Spielberg films as well. Avy Kaufamn was the casting director for the Spielberg-directed and Daniel Day Lewis-led 2013 film Lincoln. Kaufan's casting credits include The Sixth Sense (1999), Brokeback Mountain (2005), The Bourne Ultimatum (2007), Public Enemies (2009), The Lovely Bones (2009), and Salt (2010).
It is Kaufamn's main goal to find someone that can make people laugh, cry, and learn something from the film. She looks for that actor that can make people believe in the character and who can build connection with the audience.
Kerry Barden
Kerry Barden was producing plays before he became a casting director. Since changing focus, Barden has cast talents for numerous films including Good Will Hunting (1997), Shakespeare in Love (1998), Boys Don't Cry (1999), and American Psycho (2000). You can also thank him for playing a part in making movies like Se7en (1995), Monster's Ball (2001), Winter's Bone (2010), The Help (2011), Still Alice (2014), and Spotlight (2015) the masterpieces they have become.
Being the casting director behind a number of critically acclaimed films makes Kerry Barden a force to reckon with in the entertainment industry.
Ellen Lewis
One of the casting directors Martic Scorsese loves working with, Ellen Lewis is known for being one of the great minds that made Goodfellas (1990), Forrest Gump (1994), Gangs of New York (2002), The Aviator (2004), The Departed (2006), and The Wolf of Wall Street (2014) possible. She was also the casting director for Revolutionary Road (2008), Shutter Island (2010), Her (2013), Bridge of Spies (2015), and The Post (2017)—all of which are critically acclaimed films.
With the kind of task she's given, Lewis admits to having encountered obstacles like trying to figure out whether an actor fits a role while they audition in a language she doesn't understand, but the casting director never lets anything get in the way and continues to try her best to excel in what she does. All Lewis wants is for casting directors to be given an Academy Award. She says, "We would like to be recognized. A movie does not go on without our participation in it. We are the first ones on a film."
Richard Hicks
A casting director who believes there's more to effective portrayal than resembling the character in the script physically, Richard Hicks is the type to look into the actor's ability to "create a parallel world that the audience will be willing to go" when casting for a film. He has worked on some independent films and recognizes the challenges of gathering actors when you literally have to start from scratch.
But none of these ever stopped Hicks from providing a list of only the best talents for a film. Some of the movies he has worked on include Zero Dark Thirty (2012), Gravity (2013), and Hell or High Water (2016).
The road to making a film is long and rough, so it is only right to recognize everyone who makes it possible, and that includes casting directors. And if you are an actor who is still trying to build a name in the industry, it is part of the preparation and learning process to get to know the people you might meet before you have to actually stand before them and prove yourself worthy of the chance to be the next big thing.
5 Casting Directors You Need to Know About
by
Holly