9 Things You Need to Know about Voice-Over Demos
We understand that you badly want to become a voice actor. But since getting your foot into the door of the industry is no easy feat, we suggest you first familiarize the craft or perhaps have some basic training sessions to further hone your skills. By doing all these things, rest assured you will be a step ahead other aspiring voice-over actors.
Before anything else, let us first explain what is a voice-over.
What Is a Voice Over?
By definition, a voice-over is a production technique used in various entertainment mediums, such as theater, television, films, radio, and other related presentations, wherein a voice talent reads from a script or reports information without having to show his face but act with his voice. This technique is commonly used in award presentations, documentaries, and news reports.
In order to land a voice-over acting job, of course, you will need a voice-over demo reel. But since the competition is quite tough, you have to go through a lot and prove to the casting team that you are the best pick.
And how do you make voice-over demos? Here are some things you need to know:
1. Do not settle with just an "OK" demo.
The truth is that you can always get booked for a voice-over job with just a simple demo. But remember, you need to compete with other newbies and expert talents here. So it would be best if you plan your game ahead and give it your best shot the first time. This way, you don't have to waste so much of your time, money, and effort in creating a new demo over and over.
2. Take note that a demo is not just for the talent agents but also for producers.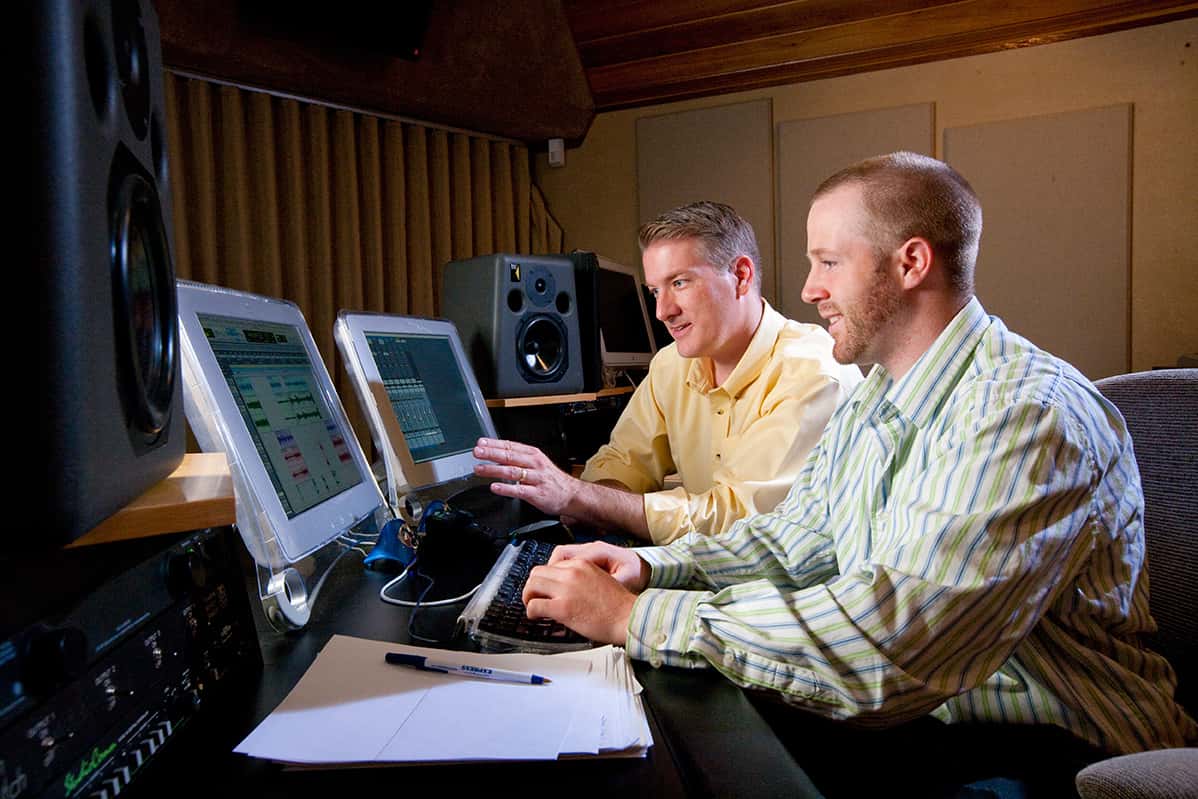 The commercial creatives, which comprise the copywriters, producers, and creative directors, define what should be included in the demo. However, when they need voice-over actors, they will contact casting directors and talent agents. If at the beginning you are unable to impress the talent agents, then expect that you will never excite the producers as well.
3. You need to spend more time in producing your demo.
In order to have a professional voice-over demo, you need to exert time and effort, as well as pay attention to details. But nowadays, plenty of demos can be recorded and mixed in an hour. Therefore, it just makes sense why some end up having a somewhat "hurried" demo reel. If you don't want your career to suffer, might as well consider working with a professional and legit demo producer who has had years of experience already.
4. Update your demo every year.
Always remember that the needs and requirements of the entertainment industry vary from time to time. So even if you think you already have a demo that will make you truly proud of yourself, chances are, you still won't get booked for a job, especially if it is outdated. To boost your chances, as much as possible, prepare a demo reel that will last up to three to four years.
5. Do not include dialogue scripts in your demo.
We know that you want to impress the casting team and the producers. But then again, after they listen to your demo and they will end up asking, "Are you playing with different voices?" this only means you have failed. An ideal demo is something that will feature you in a realistic sound and nothing else.
In the event that you are required to submit a conversational demo, it is important that you highlight your voice. Make sure that you keep the voice of your companion at a minimum as it is your voice that must be heard.
6. You don't need to include other character voices or imitate the voice of other persons.
A voice-over demo must feature you and your talent and not as anyone else. Even if you have the skills to mimic a multitude of character voices and accents, make sure you don't include this in your demo. But if you really insist on informing the casting directors about this special skill set of yours, you can indicate this on your résumé instead.
In addition, you must never do character impersonations. Since some voice actors have already established their names, the people who will hear your demo reel will automatically compare you with the original actor. And you don't want that to happen. Again, the casting team would rather want to hear your voice than listen to how you impersonate others.
7. It is difficult to produce a demo by yourself.
For commercial producer Kate McClanaghan, producing a successful demo takes a lot of time. In fact, in her 30 years in the industry, she has only heard two demos that were successfully produced by a talent on his own. Thus, if you don't want to waste time perfecting a demo on your own, you can just leave all the work to the experts.
8. Two minutes is the ideal length of a voice-over demo.
For casting directors and talent agents, the first fifteen seconds is all that matters. Within that short span of time, they will know if you have what it takes to perform the job. Hence, it would be better if you keep your demo reel short and direct to the point. Though you can always use up the standard two minutes that is set for a typical demo reel, keeping it short will give you better chances of getting booked for a job.
9. Keep your demo reels in MP3 format.
Nowadays, voice-over demos are usually submitted via e-mail, which means there is a need to convert the raw file into something of excellent quality. In the case of a voice-over talent, the perfect file format is MP3. Why? It is because it keeps the tone at a minimum of 128 kbps, which is ideal for clear sound quality.
When you say voice acting, you will definitely be surprised to find a plethora of voice-over jobs to audition for. With that said, it is just good to have a bit of knowledge about the nature of the industry for you to become a standout and for you not to be taken for granted. After that, you can just proceed and try out your luck in any opportunity that comes knocking at your door.
9 Things You Need to Know about Voice-Over Demos
by
admin