How Do I Become a Video Game Voice Actor?
Video games have gone a long way from being the 8-bit adventures they used to be. Today, video games are a worldwide phenomenon with huge fan bases and opportunities for artists to make a living out of. Becoming a voice actor for video games, for example, is already a huge opportunity for one to be paid well and get involved in large projects that could last for years. It's therefore no wonder that becoming a video game voice actor is one of the most sought-after jobs in the voice acting industry.
However, gaining entry into the industry can be highly competitive and the demands of the job can be rather challenging. If you manage to break in, you must be up for the challenge of producing unique vocalizations and constructing fantastical characters under sometimes vague direction.
Here's how you can break into the video game voice acting industry.
How Does One Become a Video Game Voice Actor?
Train.
Maya Tuttle, the voice behind several video game characters and brands, strongly recommends solid training to prevent future vocal damage. Attend voice acting classes, improv classes, and various other acting classes. Education is always instrumental to improvement and technique. It also helps you adapt more easily to less direction and sharpen your creativity. If you find a video game voice acting course being offered in your locality, take it. Not only does taking classes educate you about techniques, it may also lead you to many other voice acting opportunities and offer you chances to network with important people in the industry.
Act.
Voice acting for a video game is a very demanding type of voice acting. It is not about just doing funny voices. It is about creating characters. It's about knowing timing and making interesting, honest, strong choices. Video game characters are complex characters. The video games have characters that are presented as real people. Like movie characters, video game characters are only as compelling as the actors who portray them. As a voice actor, you truly have to create a believable and conversational delivery for the characters you create. A further complexity is that depending on the game, you get to portray different aspects of a character based on player choices.
Many video game voice actors were involved in theater or film before their big break as a video game voice actor.
Play.
If you play a lot of video games, you know that they're chock-full of shouting, screaming, yelling, getting blown up, being set on fire, and falling from great heights. And that's just in the opening scene. Screaming, gurgling, grunting are considered commonplace in video game voice acting. If you have never played or witnessed video games, you won't have any idea what's required of you.
"I would recommend people play the types of video games they're interested in auditioning for because you'll learn a lot," Maya says.
Maya herself is an avid video game player herself, playing everything from sports games to online role playing games. She thinks that this has helped her have respect for what the creators of the game are aiming to do and the world that they're trying to piece together.
Pay attention to the performances of the voice actors in the video game you're playing. This might teach you what sounds good and what to avoid.
Record.
For most animation and video games, you record alone, working with a director and the creative team. You rarely see the script before a game session. A lot of the time you don't see the lines for the other characters.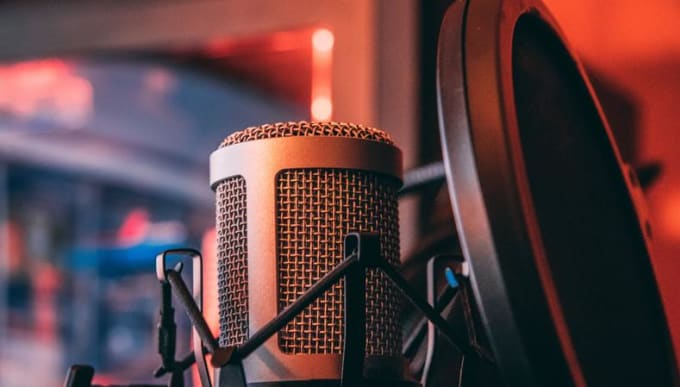 This typical video game recording setup makes it highly essential for every voice actor to keep a collection of various voices in their head. For every new character you come up with, record and save that voice to create a character bank you can listen to when needed.
Submit.
Once you think you have trained enough, played enough video games, and recorded enough voices, it's time you create a voice-over demo reel, build a voice acting résumé, find a talent agent, and submit your portfolio to studios and auditions (for voice acting audition tips, see this article). Scour your area for video game voice acting opportunities. In this era, social media and its mother, the internet, will be your best friends in this journey. If you are willing to travel, you could even send your demo and résumé across the country. Be prepared to wait for an answer and to face a lot of rejection.
Good luck!
How Do I Become a Video Game Voice Actor?
by
Holly Bissonnette