10 of the Best Theater Colleges for Your Acting Career
While most actors are born with natural talent, others have to undergo formal acting training to make the most out of what they have. To be able to do this, they attend classes in theater colleges. By enrolling in these programs, actors don't just get valuable acting lessons and experience; they also expose themselves to various opportunities.
If you're just starting out as an actor, you probably don't know which colleges have the best acting programs. To help you out in this area, we present below a list of the best theater colleges in the country that might possibly help you kick start your acting career. Know more about their programs, as well as the distinguished alumni they've produced throughout the years.
1. Yale University
Established in 1701, Yale University is the third oldest institution for higher education in the U.S. It has twelve different constituent schools – the Yale Graduate School of Arts and Sciences, the original undergraduate college, and ten other professional schools.
Among their popular schools is the School of Drama. It is known for focusing on a well-rounded approach to theories revolving around theater. Students under this program are guided by different professionals from the industry, as well as the Yale Dramatic Association, the second oldest college theater company in the college.
Yale University has produced a number of respectable alumni in various fields. Director and producer Paul Newman, Jodie Foster, James Franco, Lupita Nyong'o, and Anderson Cooper are just among them.
2. Carnegie Mellon University
Carnegie Mellon University started off as the Carnegie Technical Schools in 1900. Founded by Andrew Carnegie, the school only became an institute of technology 12 years after. In 1967, it merged with the Mellon Institute of Industrial Research to establish the Carnegie Mellon University.
Currently, the university has a total of seven independent schools and colleges. These are the College of Fine Arts, College of Engineering, Dietrich College of Humanities and Social Sciences, Tepper School of Business, Mellon College of Science, School of Computer Science, and H. John Heinz III College.
Carnegie Mellon University houses the oldest degree-granting drama program in the country – the Carnegie Mellon School of Drama. It was founded in 1914 as a part of the College of Fine Arts. Zachary Quinto, Billy Porter, and Matt Bomer are just among their distinguished alumni.
3. Wagner College
Wagner College is a private, national liberal arts college established in 1883. At that time, the student population was only 2,500. Still, it was regionally accredited by the Middle States Association of Colleges and Schools.
For the last 10 years, Wagner College Theater has been listed in Princeton Review's top five theater programs. Currently, it is on the number one spot and it continually attracts more students with technical, administrative, and musical aspirations.
Kathy Brier, Carmine Giovinazzo, Robert Loggia, Molly Burnett, and Brian Whitman are among the college's most notable alumni.
4. Emerson College
Located in downtown Boston, Massachusetts, Emerson College, was originally founded as a school of oratory. So far, it is the only comprehensive college or university in the country that is dedicated to communications and the arts.
In 1880, only ten students were enrolled in the first class of the conservatory. The next year, its name was changed to Monroe Conservatory of Oratory. Before it was named Emerson College in 1939, it was called Emerson College of Oratory.
Today, Emerson College is known for its comprehensive programs including stage management, musical theater, and educational theater classes, as well as for its distinguished graduates such as Steven Wright, Michael Grant Terry, Peter O'Brian, and Matt McGorry.
5. Bennington College
Bennington College is a non-sectarian liberal arts college established in Bennington, Vermont, U.S.A., in 1932. It was originally built as a college for women until it became co-educational in 1969.
For many aspiring actors and film-makers, the college is a conducive place for learning. They think that the rigorous dramatic training the institution offers blends well with the rural environment. Since various departments group together to collaborate on certain projects, each student gets to learn every essential aspect of the production process.
Peter Dinklage, Justin Theroux, Tim Daly, Alan Arkin, Carol Channing, and Holland Taylor are among the notable alumni of Bennington College.
6. Ithaca College
Located in Ithaca, New York, United States, Ithaca College is a non-sectarian private college founded as a conservatory of music in 1892 by William Egbert.
Although the college focuses on liberal arts, it also has other pre-professional and graduate programs. But among all of these, the Roy H. Park School of Communications is internationally ranked as the number one school for media, film, and journalism.
Ithaca College is also best known for its total number of alumni, who have played vital roles in the world of entertainment and media. David Boreanaz, Kerry Buttler, Jeremy Jordan, and Aaron Tveit are just among the best products of the institution.
7. Fordham University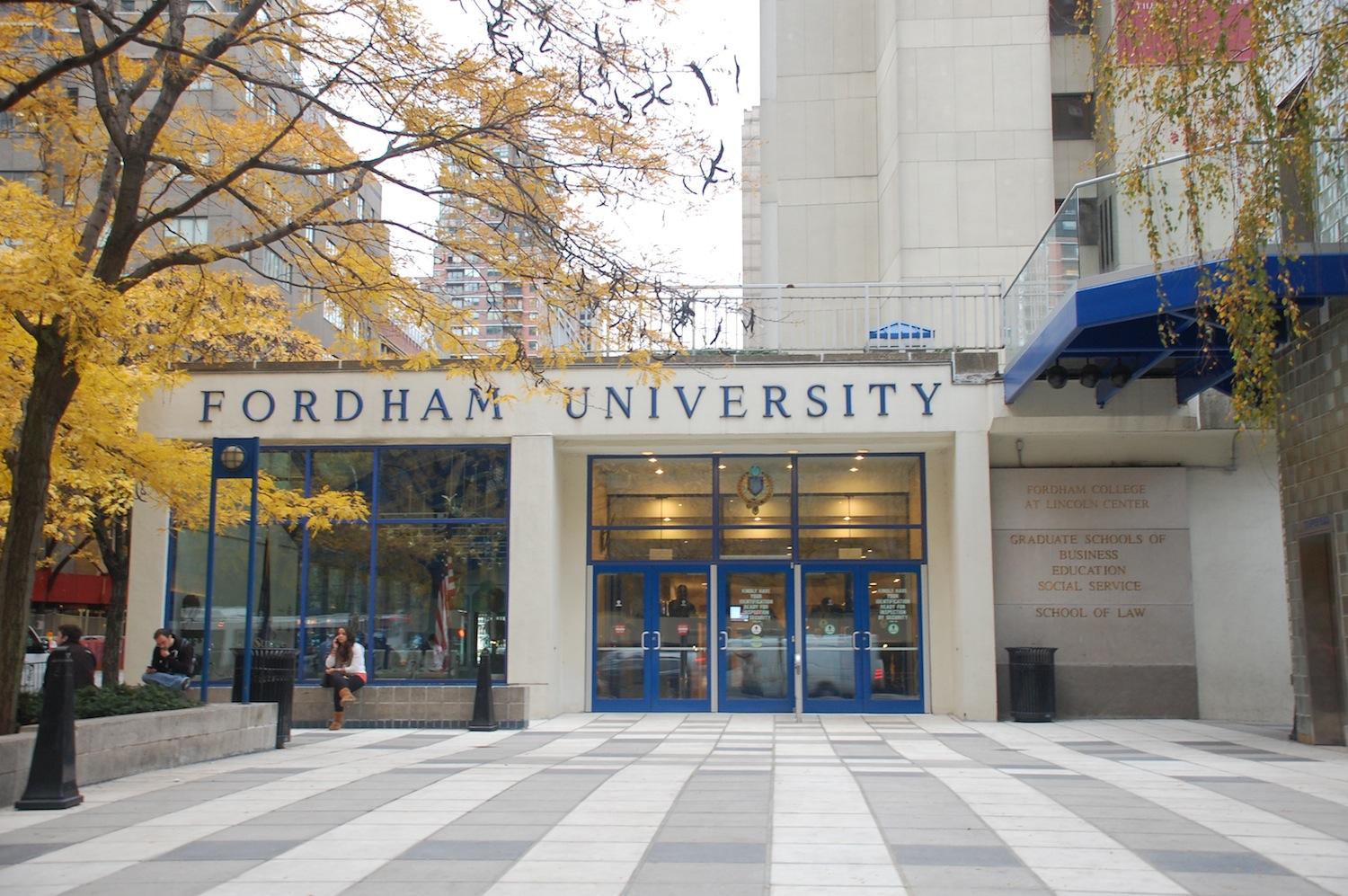 Established and founded in New York City, Fordham University is a private, co-educational research university that has 10 constituent colleges.
According to casting director Julie Tucker, the theater students of Fordham are "the caliber of a graduate program". The school basically turns its students into the future's most successful designers, playwrights, and actors.
So far, Fordham has more than 175,000 alumni spread all across the planet. But, in the arts and entertainment industry, Denzel Washington, Lana Del Ray, Charles Osgood, and Alan Alda are among those making a name for themselves.
8. Northwestern University
Composed of 12 different schools and colleges, Northwestern University is a private research university with three different campuses. It was founded in 1851 by John Evans, some Methodist leaders, eight lawyers, and businessmen.
The institution is noted for their drama department that embraces history and theory in its approach to dance and theater. However, before, it was only founded for the purpose of serving the Northwest Territory, which include the states of Michigan, Wisconsin, Indiana, Ohio, Illinois, and other parts of Minnesota.
Northwestern University boasts of a list of reputed alumni like David Schwimmer, Zach Braff, Ann-Margaret, Jennifer Jones, Zooey Deschanel, and Tony Roberts.
9. Vassar College
Vassar College was originally founded as a college for women by Matthew Vassar in 1861. It only became a co-educational institution in 1969.
Even though it has a variety of programs offered, its intimate liberal arts classes have gained international acclaim, making it a haven for every artist. Students under this program have started a lot of professional-level productions under the guidance of a team of dedicated faculty.
Meryl Streep, Anita Florence Hemmings, Evan Wright, Jonas Cuaron, and Alexandra Berzon, are just among the renowned alumni of Vassar College.
10. Drew University
Located in New Jersey, United States, Drew University has been dubbed as the University in the Forest due to the serenity of its forested campus.
Despite having a plethora of programs, the theater arts department of the university has been a popular choice among aspiring actors. It is because of the opportunities available to them, which include internships are the Bickford Theatre at the Morris Museum, Off-Broadway, and at the Shakespeare Theatre of New Jersey.
Just like other schools and colleges on this list, the alumni of Drew University have taken major roles in various industries. But, John T. Cunningham and Jeff Smith are just among those who made it in the entertainment industry.
When choosing a college to jump start your career though, do not rely solely on the information provided on this list. There are still plenty of great acting schools out there you can enroll in and which may provide you with the knowledge you are looking for. Just trust in your instinct in finding and knowing which theater college is best suited for you and your needs as an artist.
10 of the Best Theater Colleges for Your Acting Career
by
admin